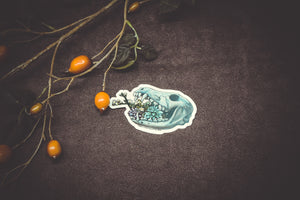 Dimensions:
Prints: Available in 8" by 10" and 4" by 6"

Stickers: 3" by 1.75"

Matted Print: 8" by 10" matted to 3.5" by 5.5"

Kelly Verity (he/him and they/them) is a queer trans artist living in Seattle, Washington. He has been drawing and painting since childhood. His current work is inspired by concepts of life and death, animals and nature, and science and magic.